Over the weekend I was in San Antonio. And on Sunday [the day after the Nuggets beat the VERY horrible playing Spurs] I was coming back home [South Texas] when my dad decided to stop by P.F. Changs [that is a Chinese Bistro for the folks that dont know] and while we are there guess who is dining:

None other than Carmelo Anthony of the Denver Nuggets.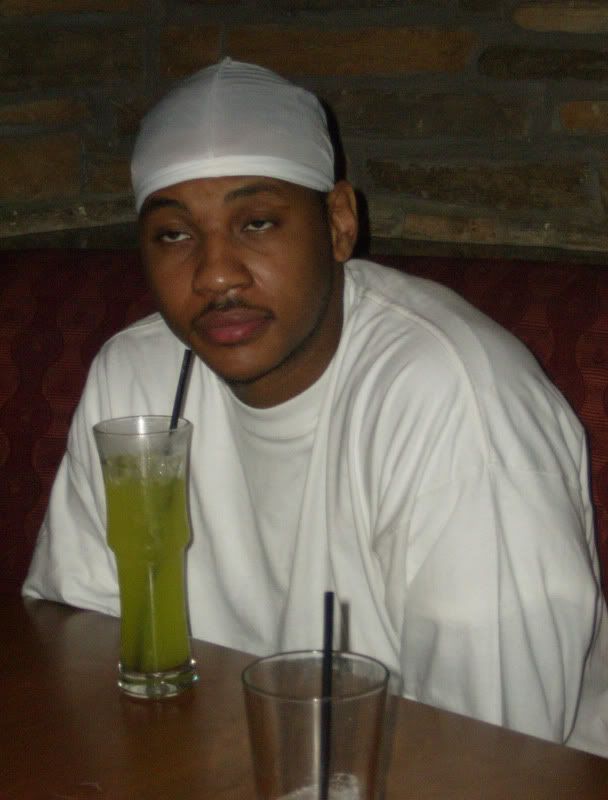 Yeah, he looks drunk but he was distracted by my father talking to him. He was a little cocky, but I would be too if I had just beat the home teams butt. Oh well. Good times.